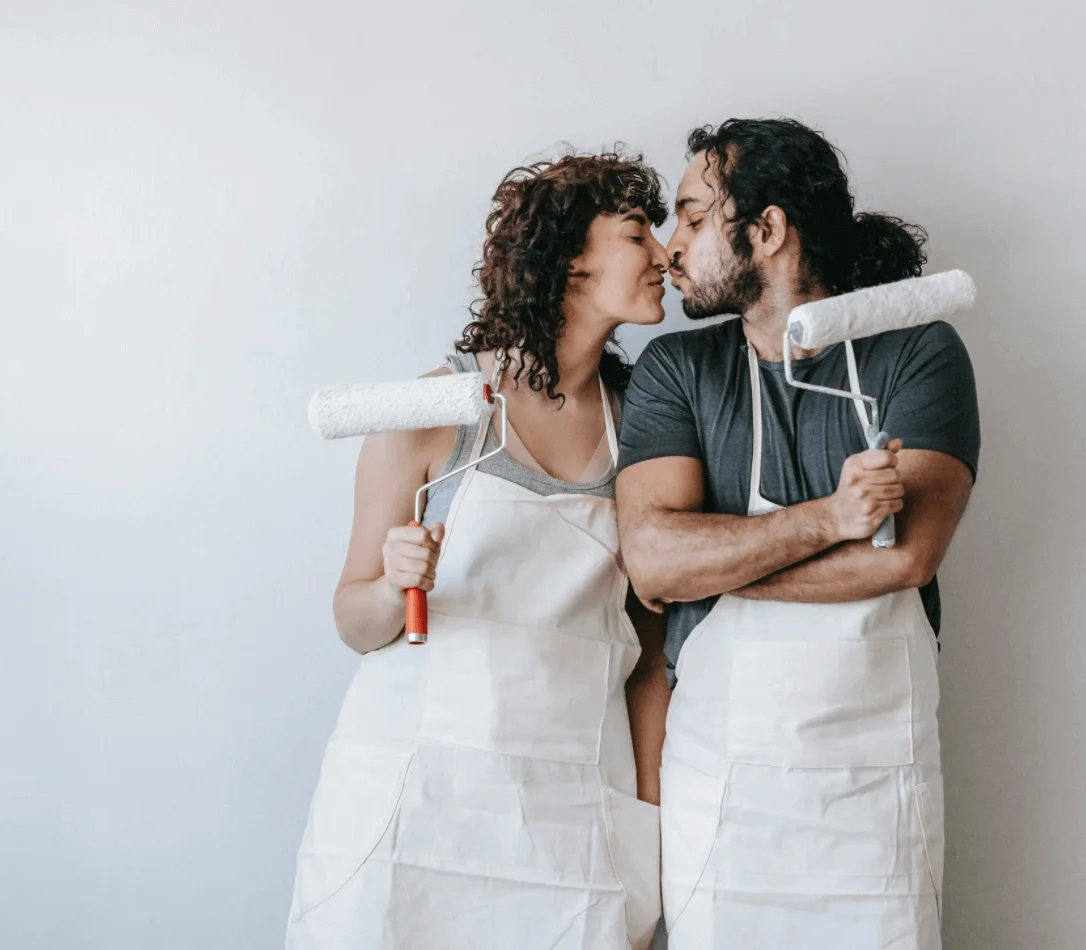 A home inspection alerts you to any immediate repair concerns plus gives you an idea of what it may cost to maintain the home in good condition.
Let's take a closer look at the home inspection process so you know what to expect, and what the inspection does and does not include.
What to Expect During A Home Inspection
Before finalizing your offer to purchase a property, your real estate agent can arrange for a home inspection. The home inspector's job is to look for any potential problems with the home and document their findings in a report.
A home inspection isn't the same as an appraisal.
An appraisal estimates your property's value, whereas a home inspection looks for problems in the home. Another difference is that lenders will usually require an appraisal before dispersing the funds. A home inspection, however, is optional.
What Do Home Inspectors Check?
Home inspectors look for problems on the property's major structures and features such as:
The basic structure: They'll look for cracks on the ceiling or damage to the foundation.

Roof and attic: They'll search for signs of damage to the roof's exterior and look in the attic for signs of water damage, insulation issues, or damage to the chimney.

Basement: Structural issues from water damage.

Plumbing: Good water flow, check for leaks or blockages, and test the hot water heater.

Electrical: Check that the electrical system is grounded correctly and review the circuit breaker, wiring, and outlets.

Appliances: Check that the large appliances (like your oven and dishwasher) and their connections are working.

Garage: Inspect walls and ceiling for damage and test the garage door opener.

Other systems: They'll check the furnace, air conditioning system, and sprinkler systems.
What Don't Home Inspectors Check?
Because home inspections aren't comprehensive, a separate inspection may be required to address these concerns:
Well and septic systems: To test the water quality and inspect the septic system.
Sewers: Sewer inspections search for deep roots that can damage or block the sewer lines.
Lead paint: Lead paint is a significant health hazard, especially to young children. If your home was built in 1979 or before and there hasn't been a lead paint inspection, you must get one before the loan can close.
Pest or termite: If the appraiser or home inspector believes the property may have a pest or termite problem, they may require you to get a pest inspection before the loan can close.
Chimney: While the standard home inspection looks at the fireplace, a professional chimney sweep may be needed to check the condition of the flue, joints, and interior.
Asbestos: Asbestos is a toxic construction material used in many older homes that requires removal. An inspection will let you know if the home contains asbestos.
Mold: Mold can cause severe health issues. If your home shows signs of mold, get a mold inspection.
Lot size survey: A lot size survey measures your property's size and is sometimes required for zoning purposes.
Radon: Radon is a naturally occurring gas sometimes found inside homes. It's known to cause cancer.